$2,300
How much we save Kenosha clients on average at closing.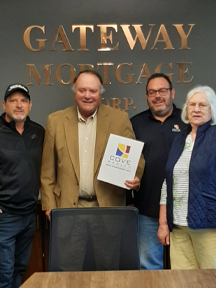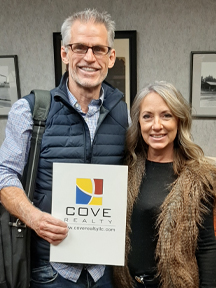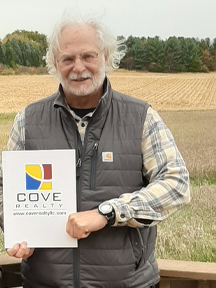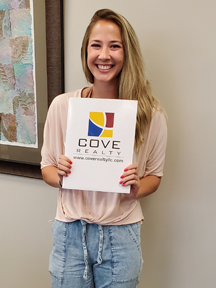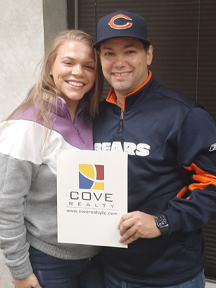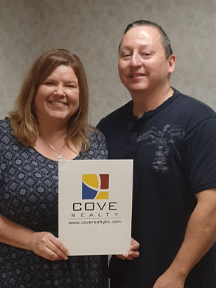 WHAT OUR CLIENTS HAVE TO SAY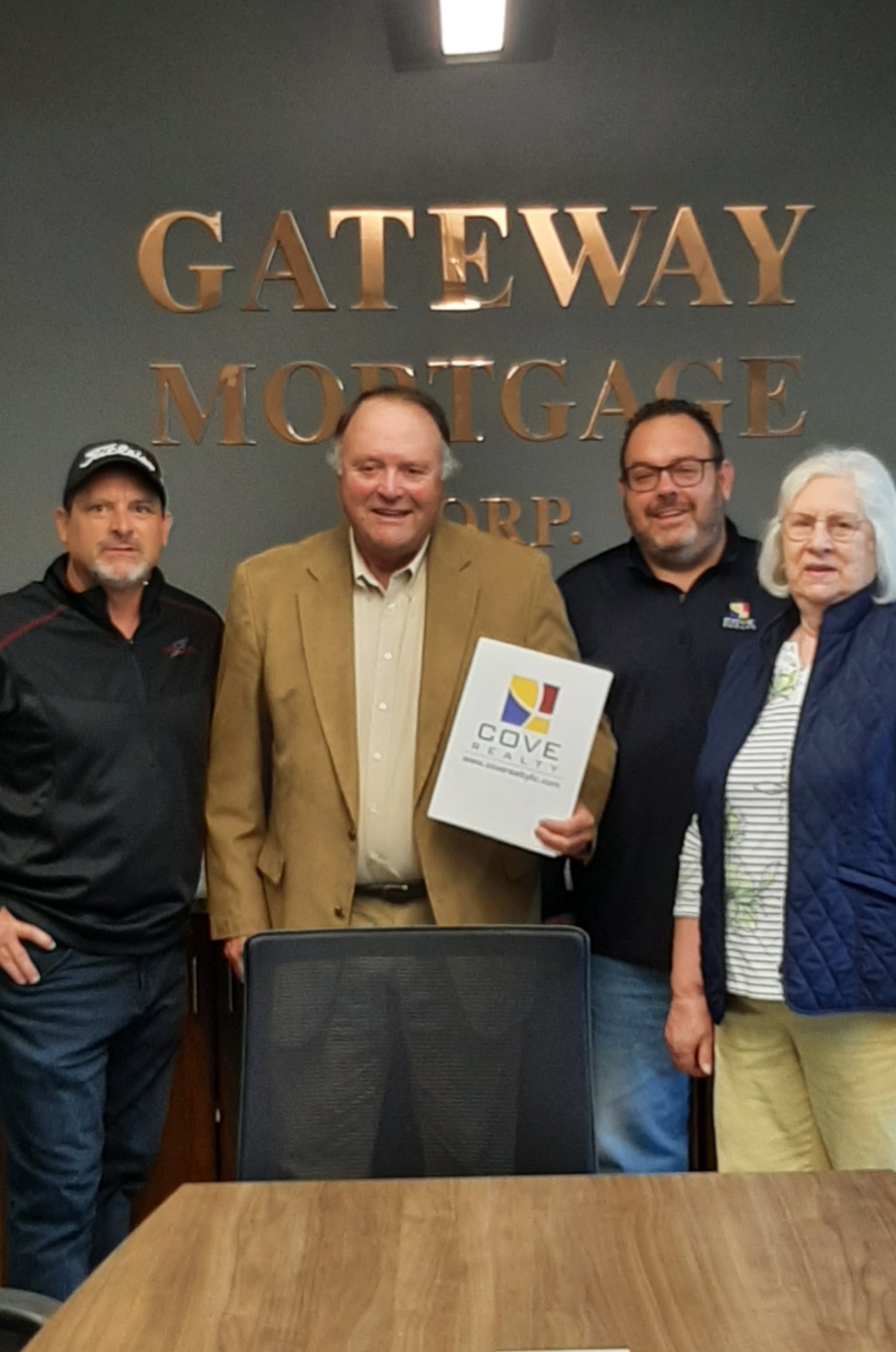 "A new day in our new home. Thanks for guiding us in selling our home of thirty-six years and helping us search for our new home. You and your associates worked to make our wishes come to reality. We now have the right place and location that will continue to make our future enjoyable and secure. The planning for the sale, open house events, acceptance of the offer to purchase, and closing went smoothly. We were able to transition to the new home as seamlessly as possible. We appreciate your enthusiasm and professional advice to make everything happen. It takes a village to educate our children and it takes a community realtor like Cove to make the sale of an existing home and purchase of a new home fun and successful. Cove Realty did the job."

– Bill & Midge Ratzburg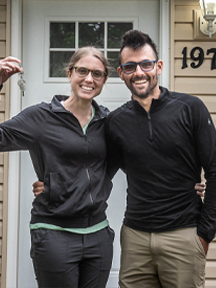 "As first time buyers we couldn't have asked for a better agent to help us through this process. Buying a home isn't easy, and we didn't select an easy market. Thank you, Kevin!"

– Maggie & Billy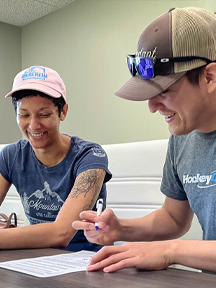 "Kevin Poirier was easy to work with and very helpful throughout our entire buying process! We were very particular about what we were looking for, but still ended up finding the right place in less than a month. At each place we looked at, Kevin would point out any potential issues he noticed, like problems with windows or foundation. He seems to really know the important things to look out for, things that a buyer might not be aware of, and we really appreciated that. Once we put an offer down, he was great at communicating everything that was going on through the process, so we didn't feel like we were ever in the dark on anything. He was very pleasant and easy to talk to, and we had a great experience and ended up with an awesome house! We definitely recommend working with Kevin!"

– Jess & Jesse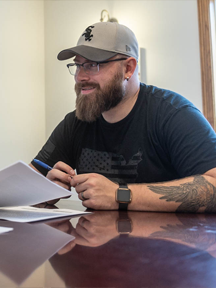 "Thanks for all the help and for sticking through the chaos Kevin, much appreciated."

– Dakota & Marisa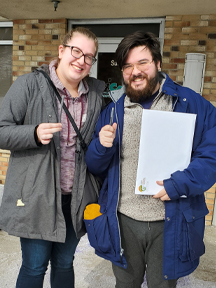 "Melissa was really friendly and helpful! Always available for a showing and always able to answer the questions we had. She was enthusiastic about working with us and committed to making the process as easy as it could have been."

– Abby & Ryan
"Thank you Kim for being so professional , helpful, and courteous. You made the journey a joy. You didn't drop the ball and you were really looking out for me. Thank you so much."

– Don B.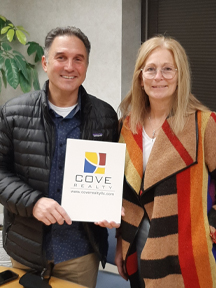 "We met Mike almost 2 years ago when we started our search to downsize. He showed us a home that we really liked but, being early on in the search, ultimately passed on. It retrospect we regretted missing the opportunity.  Recently, almost miraculously, the house was back on the market. Mike remembered how much we liked the it and immediately reached out to us. Long story short, we're now the proud owners a unique, beautiful home! Thanks Mike and team for the second chance!"

– John and Jean Dubrava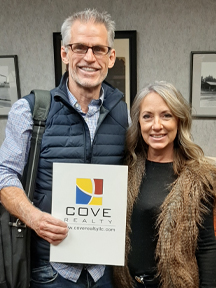 "In the most difficult of times, with a short turnaround, Mike and Cove Realty were the only choice to sell my house. Mike set expectations, provided counsel for last minute improvements, coordinated and made suggestions for showings, then followed up with an excellent listing that resulted in 20+ showings within the first week and multiple offers! He coordinated the offers, provided great advice and unique approaches to counteroffers and acceptance. He worked with me and the buyer through the entire process and closed in record time with no surprises or hiccups.

Mike is a consummate professional, but also provides real world, excellent communication and advice. I could not ask for a better realtor. Thanks again Mike and Cove Realty!"

– Clark Young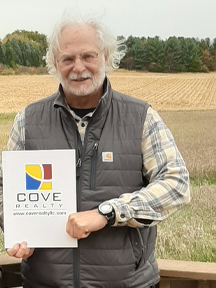 "Now that the closing on my hobby farm purchase has occurred I've wanted to express my gratitude to Mike Zacker and his staff for the excellent service and advice you provided from beginning to end of this transaction.  Your guidance and assistance made my life so much easier from making the offer through the closing.  I highly recommend that anyone starting down the path of a real estate transaction contact you to help get the job done.  Thanks again to Mike Zacker and Cove Realty for all of your help!"

– Joshua D. Holleb, Attorney at Law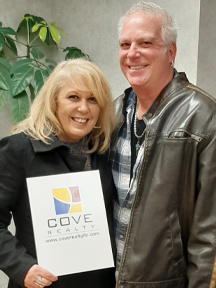 "Mike was professional, kind hearted & patient during our difficult time, answered all of our questions timely, took needed action to insure the home would sell, stood up and supported our thoughts and concerns to other realtors, and went out of his way to deliver our paperwork & check after the closing.  Also, Cove's  staff was courteous as well as professional during our open houses,  and always provided us with expert knowledge and prompt responses to our questions.  We also appreciated when Mike was polite in times when I had to accept the reality of certain facts and he needed to set me straight,   LOL !!!  We truly appreciate everything Mike did to make the transaction as smooth and easy as possible, we look forward to working with him again in our next chapter of life with the purchase of our dream lake house.  Thanks again Mike!!"

– Charles Glassen and Roberta Bisceglia-Glassen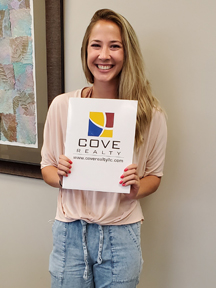 "Working with Melissa was great. She stayed with me for a full year of many condo showings and offers! She was very flexible with showings and always available with questions. I would highly recommend Working with Melissa."

– Emilee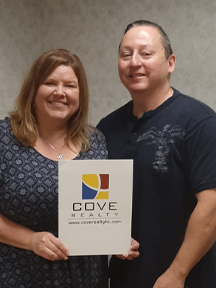 "Mike is very knowledgeable and personable. He brings his years of experience and sense of humor to the table and makes you feel extremely comfortable. With his help and expertise we received numerous offers and sold immediately!"

– Dave & Alicia Rose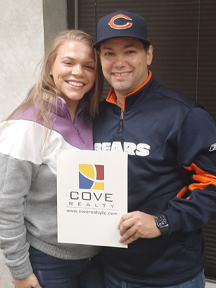 "Big thank you to Mike Zacker and COVE Realty Kenosha for making our family's first home purchase a great experience. Your expertise and patience is greatly appreciated. I can't recommend Mike and his team enough. Thank you for helping us find an amazing home that our family can build memories for years to come."

– Pablo & Megan Martini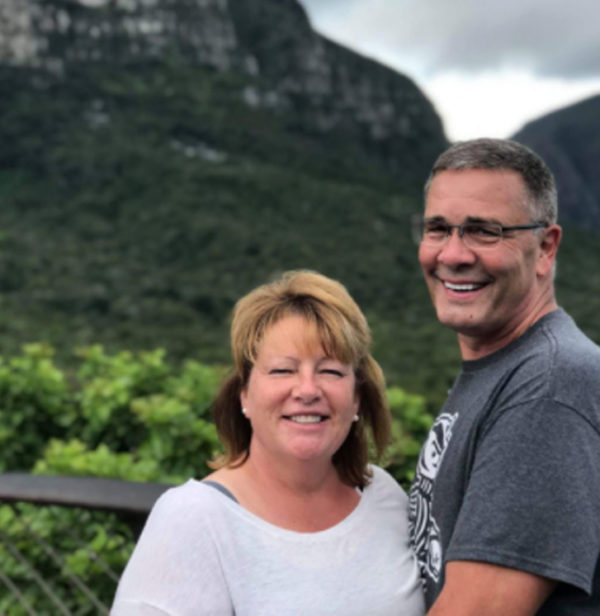 "Mike Zacker did a fantastic job helping sell our home in Pleasant Prairie. From day one, he provides sage advice on the steps we should/shouldn't take to prepare our home for sale. The end result is we sold and closed 50 days after the home hit the market! Thanks Mike for all your help and support."

– Tim & Lori Wulf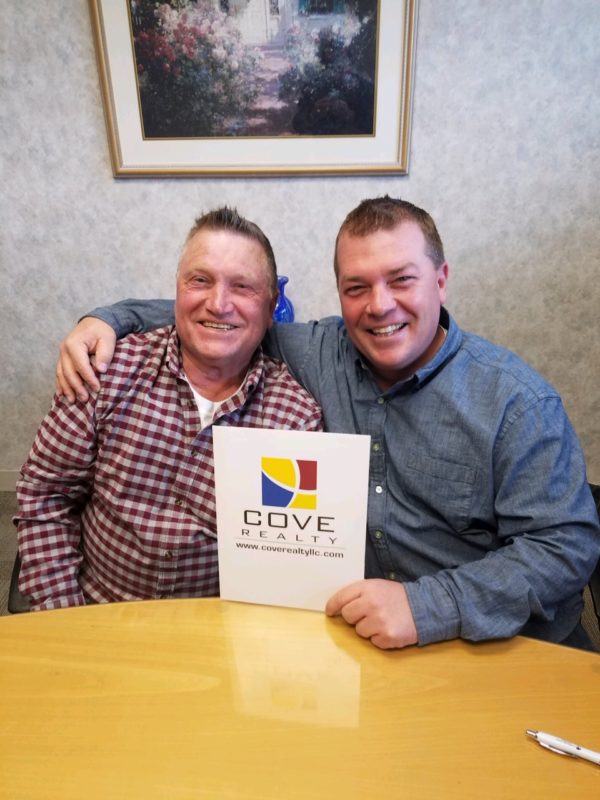 "Mike was not only easy to work with, but also great at his job! Thanks you Cove!"

– Jason Melichar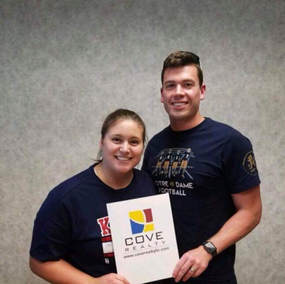 "It's official, we sold our first house today! We'd like to give a huge shout out and thank you to Mike Zacker for taking care of us every step of the way! We truly appreciate it!! If you're in the market to buy or sell definitely give Mike a call!!"

– Lindsey McGinn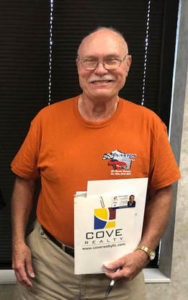 "I cannot say enough great things about Mike Zacker and the staff at Cove Realty. Mike was extremely knowledgeable and professional assisting me with the sale of my property. He made me feel that even though it wasn't the largest sale, I was still important. Mike was always available to me when I had questions, and made the transaction completely smooth from the beginning right up until the day of closing. I would not hesitate at all to recommend Mike Zacker to anyone looking to sell a property!"

– Bernie Turco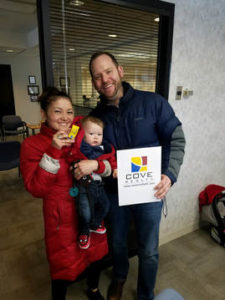 "Little late with this review, but wanted to say that Mike was great to work with on our home search. Good guy and would recommend to work with Mike and Cove Realty if you are buying/selling a home."

– Fager Family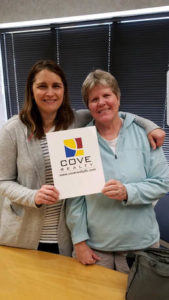 "You can't go wrong with Mike Zacker, Kimberly Boyle, and Cove Realty. From start to finish, our transaction was flawless. Questions were all answered in a timely fashion, and they genuinely cared about how we felt about things, and what we were going through! I would not hesitate to call on Mike for future business. Thanks for making this stressful process easier for us."

– Shari Oliver and Julie Wanland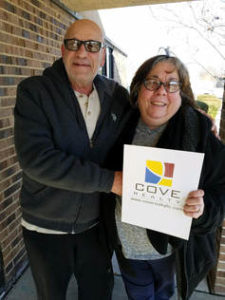 "My Husband and I would most definitely recommend Cove Realty, to anyone needing a realtor. Mike Zacker, goes out of his way to get the job done. We were selling our home, and relocating to New York State, and he got our home sold in about a month, with the least amount of stress. He is professional, honest, and a very down-to -Earth guy. He makes it easy to work with him, and has away of making you feel like you've known him for years. I would rate him 5 stars hands down. If you need a realtor…call Mike, you won't be sorry."

– Phyllis and Al Lazzara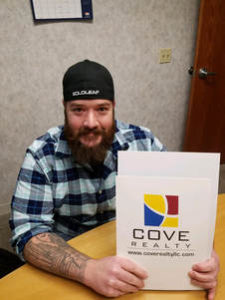 "Cove Realty did a great job in helping me sell my Rental property. Mike was able to get me an offer within the first week of the house being on the market. He was very responsive to any call or text I had. He even worked great in scheduling showings with my tenant. 10/10 would recommend Cove Realty to anyone who is looking to buy or sell a property."

– Aaron Brown