Buyer Testimonials
Since 2000 we have helped thousands of clients with their Kenosha County real estate needs. We have saved each of them thousands of dollars and provided them with great advice and fantastic communication during the process. Don't take our word for it. Please take a few moments to look at some of the testimonials below from some of our satisfied clients and don't hesitate to ask your Cove Realtor for a list of references. We'd love to help you with your next real estate transaction and look forward to you providing us with a testimonial in the near future!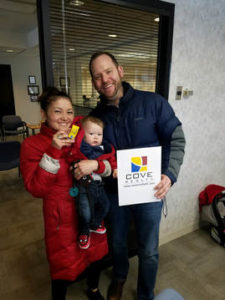 Little late with this review, but wanted to say that Mike was great to work with on our home search. Good guy and would recommend to work with Mike and Cove Realty if you are buying/selling a home.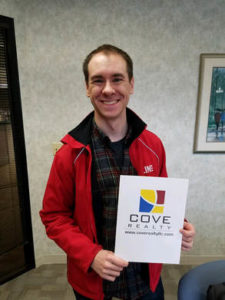 Mike was fantastic. Especially after the experience we had with several other realtors previously, Mike stood out as especially responsive, knowledgeable, and flexible through our unusual house search process. I only regret we didn't find him sooner. Highly recommended!
Char is an amazing realtor. She helped my husband and me buy our first home. She is very prompt in returning calls, texts, and emails. She helped push our bank to make the process go faster and she helped us relax during the more stressful part of the home-buying process. I cannot recommend her enough.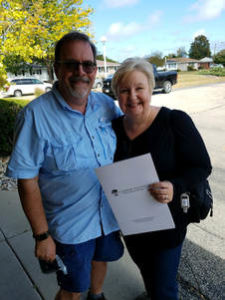 When looking to move to another state, we contacted several realtors through Zillow. Mike Zacker responded immediately, understood our situation, the home type and necessities we were looking for, and our time constraints. He is very knowledgeable about the area and made great recommendations. Mike always stayed in communication with us. He worked hard to find homes meeting our requirements and was able to have them all lined up and ready to view on the one day we were able to travel. Mike is very personable, professional, and makes sure all questions are answered. He made sure every step was in order and we were on track with our purchase timeline. He's even checked in on us several times after our purchase, answered more questions, and made recommendations on area services we needed. We highly recommend Cove Realty and Mike Zacker.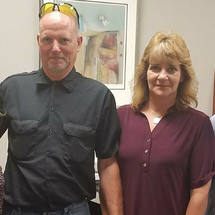 Char is undoubtedly the best realtor around. I am amazed at the time and effort she put in for us. She was there for us 24/7, always with a positive attitude. She made us feel like nothing else mattered but finding us our home, and she was determined to not stop until that happened. When we would have given up, she pushed us through and gave us hope. I cannot say enough about how dedicated she is and how hard working. I'm positive she must never sleep, and her energy is astounding! Words can't express how grateful we are for her. Thank you Char.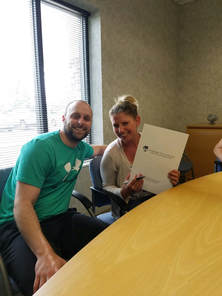 Mike was so great to work with through both the buying and selling process. He was very responsive and always made time to take us through any house we asked to look at (which was A LOT of houses…). He was very good about pointing out flaws he found in houses that we may not have noticed right away and never pushed us to put an offer on anything we weren't 100% sure about. There were even times we were ready to settle for something that we knew wasn't right for us because we needed a place to go, but Mike encouraged us to keep looking. Although it was very stressful not having a new home lined up right when we sold our condo, we are so glad we listened to Mike and waited for the right one to come along. We are now getting ready to move into a house that is exactly what we were looking for!
Char is your go to Realtor !! I was relocating from out of state. I didn't have much time in town to devote to looking at homes and did not want to have to spend my precious money on plane tickets repeatedly to get from Arizona to Wisconsin. Not only did Char manage to work her magic to get me into the homes I had selected to view – but she also set up a list of alternatives for my quick turn around weekend visit. She offered her expertise and experience of the areas, neighborhoods, and spent pretty much an entire weekend with me making sure I could find the perfect home. I did find the perfect home and we closed in record time. Char is dedicated, friendly, attentive, and knows just how important your time is. I cannot thank her enough for making my cross country move a success!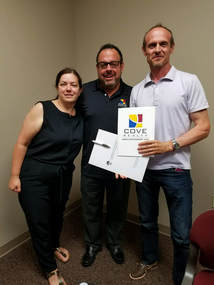 Mike was instrumental to our house buying and selling process – we couldn't have done it without him! His insight, responsiveness, and determination made all the difference. I would strongly recommend him to my friends and family and look forward to working with him time and again.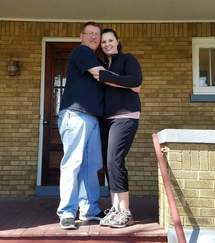 Char had to show us over 20 house and go through multiple offer's and counters before we found our house. She was so awesome and accommodating. She was great with our little ones and our crazy schedules. I don't know when we'll be looking again but Char will always be our realtor!
When we moved to the Kenosha area, we hired Mike Zacker to assist us with finding a home. We were so impressed with his knowledge and professionalism that when we unexpectedly had to move across the country again, he was the first call we made! We only lived in the house for one year, and thought that a quick turn around sale might be difficult. We were very impressed with the results! We had an accepted offer on our home in 13 days at 100% of our asking price! It wasn't the only offer we received either! Mike Zacker made the move for us a lot easier. We felt that he really had our best interest at heart. By using Cove Realty, we saved over $4,060 in commission fees over the competition, and felt like we paid full price! The service was top notch and the entire staff at Cove was kind, considerate and helpful. We would recommend Cove Realty to anyone.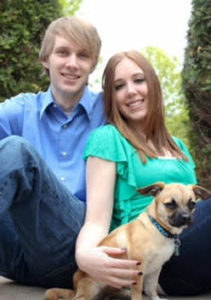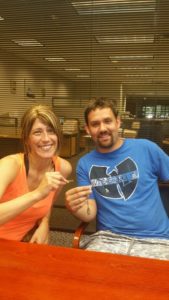 We had the best experience working with Mirinda (Mindi) Danielson. It's been a couple of weeks since we closed on our home, but I wanted to extend our sincere gratitude. Thank you for doing an excellent job of marketing and selling our property and being the one who found our dream home. She was easy-going, patient, extremely attentive and offered sound advice during the entire process. She made what at times was a stressful experience fun and enjoyable for our family. Mindi was responsive and available for us with every detail helping things fall into place perfectly and on time. I would highly recommend her to anyone looking for real estate in the area. A special thank you to Mike at Cove Reality for being there with us for our closing and making a fun day of it!
Most amazing realtor ever…I was told I would never find a condo that had all the things I really wanted and Kimberly Boyle actually found me…showed me the condo the very same day with ALL my criteria met and I put in an offer that very night! She made buying my first place so easy and memorable!!
"If I could give more than 5 stars, I would! Char Nikolai is a ROCKSTAR realtor and I wouldn't work with anyone else. She goes above and beyond and is always a pleasure to work with. She really knows her stuff!!! Between me and my adult children, we have worked on purchasing homes with Char 6 times now. Love her! Photo is our most recent purchase just last week. Thank you Char!"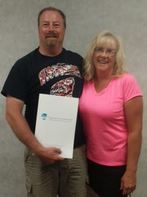 Our experience with Mike Zacker was simply outstanding. We were looking to downsize to a smaller home in a very limited geographical area in a market where homes in the price range we wanted were selling instantly. Mike worked with us on a very personal basis and helped with every detail of selling our home and the purchase of a new one. Mike went above and beyond to make sure all of our questions and apprehensions were addressed at pretty much any hour of the day and closed both deals without missing a beat! He even made friends with our dog…who doesn't trust anyone! We couldn't be happier with our experience with Mike!
When we first found out my husband received orders to Great Lakes, our family had mixed emotions. We were excited to be somewhere long enough for us to buy our first house, yet nervous about not knowing any agents or the area very well. Lucky for us, a relative referred us to Mike Zacker with Cove Realty.
From our first conversation, I could tell right away that Mike was very nice and personable, and also that he was extremely knowledgeable about Kenosha and the Real Estate business.
At first, we thought we would try purchasing a house listed as a short sale. After months of waiting with no success, we decided to pull our offer and try for a different house. Mike was more than willing to squeeze us into his schedule and got us looking at new listings right away. With Mike's help, we ended up finding our dream home and were able to move in and close in one month!
It's funny because even before the very first showing, Mike said he pictured us in this house. While we very much liked our house, it wasn't until after we moved in that we realized this home and neighborhood was everything and more then what we wanted, and so perfect for our family!

Mike also introduced us to a great handyman, and the best pizza place in town! And now our daughter even calls him "Uncle Mike!"
Military families, civilians, buyers or sellers, we recommend everyone to give Mike Zacker a call!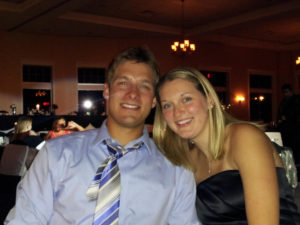 My wife and I began looking for our first home during July of 2013. After meeting with a few different realtors, we stumbled upon Mike Zacker and instantly knew he was on a different level than other realtors we had worked with. Mike was extremely knowledgeable and knew the answers to every question we had. His expertise was apparent as he seemed to know if we would like a particular house or not before we did.

We found our dream house shortly after we began working with Mike. However, the house was listed as a short sale. Mike could have easily steered us away from the house because short sales can notoriously be a slow, drawn out process. Instead, Mike dug in for the long haul and was willing to spend as much of his time as necessary in order to give us the best chance at our dream home. Mike and his team spent countless hours and went to great lengths throughout the short sale process. Unfortunately, after roughly three months of negotiating, the house was foreclosed on and we were back at square one, or so we thought.

Mike continued to show us houses but nothing compared to the house that was foreclosed on. Mike and his team checked the foreclosure listings on a daily basis and finally after an additional four months or so, the house that we had tried to purchase via short sale was finally listed as a foreclosure. Thanks to Mike's dedication and persistence, we were the first to put an offer on the newly listed foreclosure that was accepted.

A process that began in July of 2013 finally ended as we closed on our first home in March of 2014. Mike stuck with us first time homebuyers through a short sale and a foreclosure purchase. It was apparent he took the failed short sale personally even though he did all that he possibly could and the situation was out of our control. My wife and I took comfort knowing that Mike truly cared and would do anything necessary to ensure that we would end up in our dream home. We cannot express how much we owe Mike and would recommend Cove Realty to anyone buying or selling a home.
"Mike Zacker at Cove Realty in Kenosha did an amazing job helping me find my home. He had a lot of experience and knowledge about the area and current market which helped me find my home. He was supportive and listened to my wants and needs in my house search. I'd recommend him, and use him again in the future." 
"Rachel was very friendly and knew exactly what I was looking for! She was knowledgeable and always willing to answer my questions. When asked, she was ready to visit any listing at last-minute notice. Rachel was also very professional and knew a lot about the process, which was helpful for being a first-time home buyer. She will definitely be the first recommendation I have for anyone looking for a personable Realtor." 
"Melissa was awesome. She responded immediately to calls and emails. She was great at negotiating and closing. I would definitely recommend having her for purchasing and selling your home or property."
"Kim is very professional, prompt, and courteous! Highly recommend Cove Realty! First-time home buyer here, and the housing market is nuts right now but Kim had our back throughout the whole process and quickly answered any questions we had along the way!"
"My husband and I bought our first home, and Kim Boyle was so amazing with us. She made our experience so pleasant, and we were able to find a wonderful home without any stress or worry. She really helped us through everything."
"Kim was an absolute pleasure to work with! She's super knowledgeable and knows the business well. If you are looking for a broker who can do it all while making it stress-free and fun, Kim is your girl! Thanks, Kim!"
"I just purchased a house using Kim Boyle of Cove Realty, and she was awesome. She is knowledgeable, friendly, and was really on top of the whole process. She knows the Kenosha area and the current market. I have already closed on the house, and she is still checking in with me and answering my calls/texts if I have any questions. I highly recommend her to anyone looking to buy or sell a house!"
"Kim Boyle, you're amazing! I appreciate all the time you spent finding me the perfect condo. You were always one step ahead of the rest and willing to answer every one of my many questions! You're appreciated. Thank you again. If you are looking for your forever home, I highly recommend working with Kim."
"I met with Kim Boyle on a whim about some Kenosha houses. She was laid back, down-to-earth, pragmatic – and was so willing to make sure all was equitable on the house I ultimately made an offer on – and has been an invaluable resource for electricians and more after the sale. Truly, I felt like I was in great hands from start to finish with Kim. Great job all the way around."
"Just closed on my first home! Kim was fantastic. Every little question I had, she was QUICK to respond to and helped guide me. Kim made this process so easy-breezy, and I couldn't be happier. She was so reliable and knowledgeable. Because of her, it was a pretty stress-free experience. I SERIOUSLY recommend giving her a call if you're looking to buy a home! Thanks, Kim!!!"
"Kim is the best realtor! She responded quickly to texts, scheduled showings as soon as I asked, and helped me come up with a competitive offer so I could get the home of my dreams!!! I couldn't have asked for a more hardworking, helpful, and knowledgeable realtor to help me with my home sale and purchase."
"Having Kim as our realtor was the best decision we made in our home buying process. She was available, attentive, and educated us on things we would never have thought of. She really won us over with her honestly, on a couple of occasions advising us to pass on certain homes that she didn't think were right for our family. In the end, we purchased a home that is perfect for us. Can't thank Kim enough!!"
"Kim is not only professional and punctual, but she also is very passionate about what she does. For my first time buying a home, there wasn't a thing she wouldn't do and hoops, she wouldn't jump through for me. Every and any question I had, she not only answered fully but provided paperwork and explanations to make sure I fully grasped it all. She made the whole experience feel sincere, she never rushed, and she gave her professional opinion. The entire time I felt like she was looking out for what was best for me. When it comes to future buying and selling, I will only be going back to her. She deserves 6 out of 5 stars."
"Kim Boyle at Cove helped my husband and I find our forever home. She was so supportive during the entire process, which was important to us as first-time home buyers. Kim genuinely cared about our needs and quickly found us the perfect house – one that truly exceeded our expectations! This home is a perfect match to our style. Everything time I pull in the driveway, I still cannot believe this is our home, and we have Kim to thank for that!"
"Rachel was an incredibly personable, attentive, proactive, and productive realtor. It was always fun to see houses with her as I felt completely comfortable expressing my needs and refining our search. We found the house of my dreams, everything I was looking for, and she was very supportive along the way. I had a lot of questions because I had not purchased a home in 20 years, and she was incredibly responsive, patient, and kind. I have already recommended her to my family and friends, and I trust you will be very happy with your home search or sale with Rachel."