WHY PAY 6%?
Contact Kenosha's #1 Independent Brokerage for commission AS LOW AS 3.5%.
"*" indicates required fields
5 Fun Ways to Decorate Your Home and Add Curb Appeal this Fall in Kenosha County, Wisconsin
Published On September 25, 2023
As the leaves change and the air turns crisp, many homeowners are seeking ways to spruce up their properties. Fall is a fantastic season to add curb appeal and make your home look more inviting. Below are our top five fun and innovative ways to decorate your home and elevate its curb appeal this autumn. Cove Realty is proud to be your trusted source for all things related to real estate in Kenosha County, Wisconsin!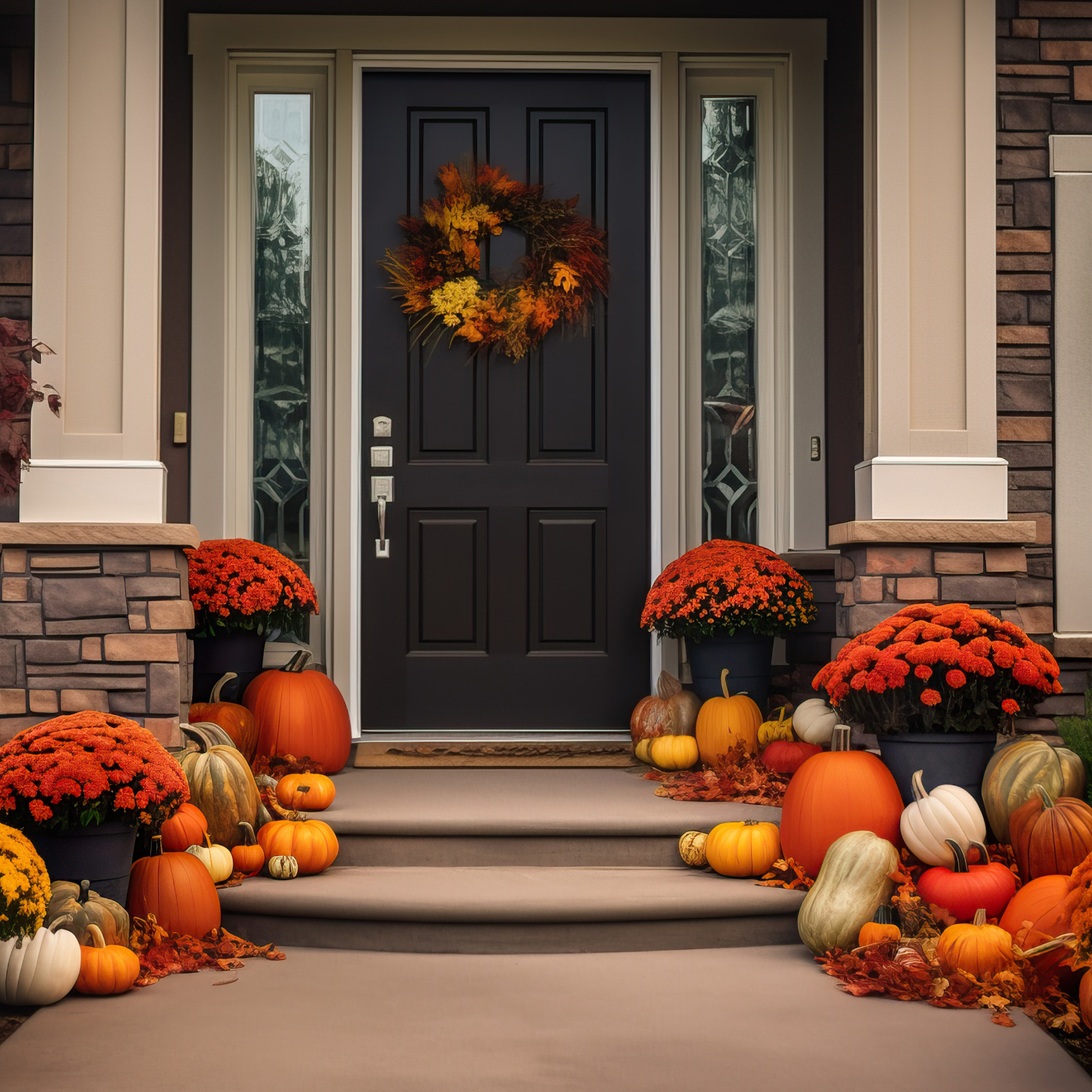 1. Rustic Fall Planters
One of the most simple yet effective ways to bring the spirit of fall to your front porch is by creating rustic planters. Use a combination of mums, ornamental cabbages, and decorative grasses to create an arrangement that screams "autumn." Wooden barrels or wicker baskets can serve as the planters, adding a rustic touch to the setup.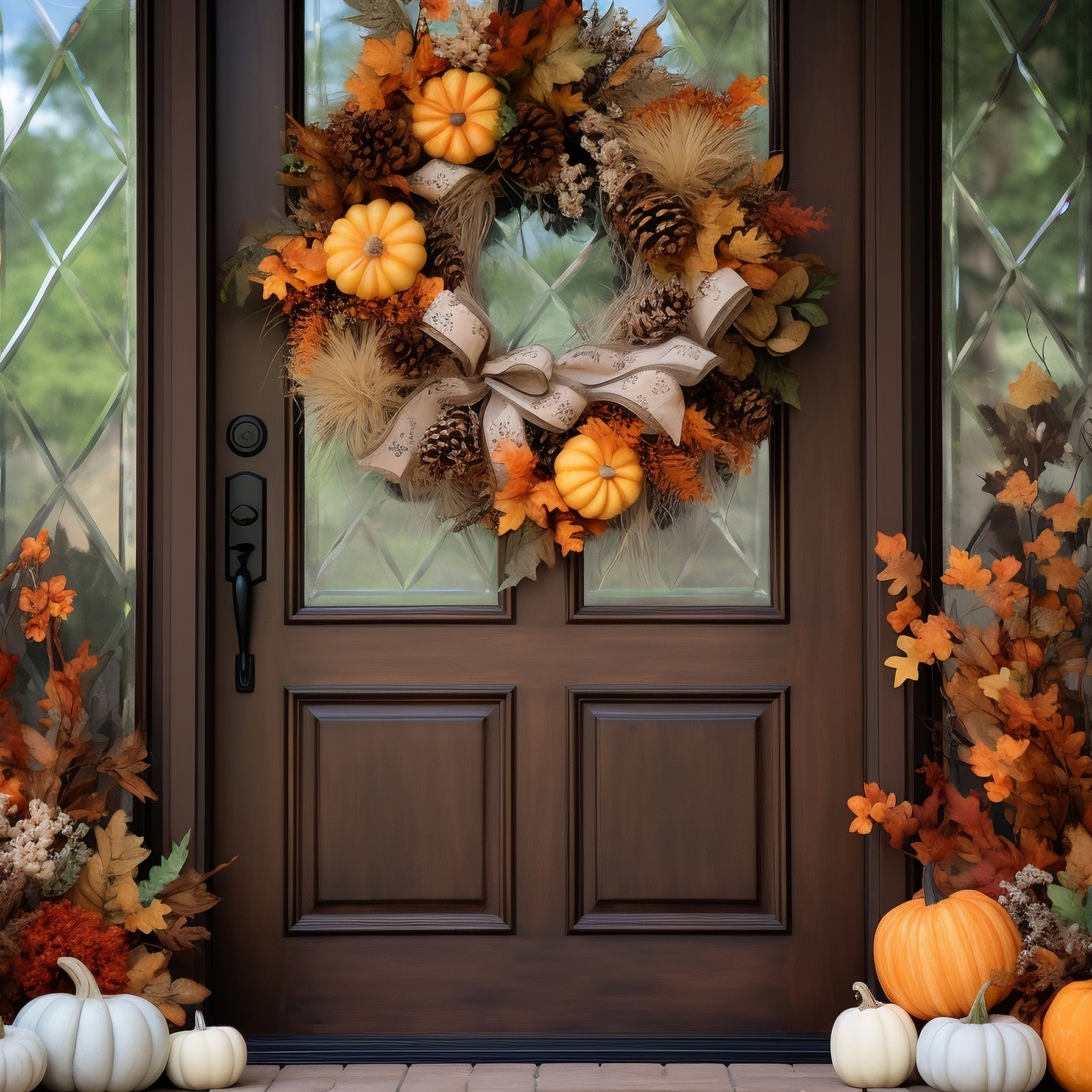 2. Seasonal Wreaths and Door Decor
Door decorations are a classic yet highly impactful way to add curb appeal. For fall, consider wreaths made of dried corn, autumn leaves, or pine cones. Incorporate seasonal colors like burnt orange, deep red, and golden yellow to make the arrangement pop.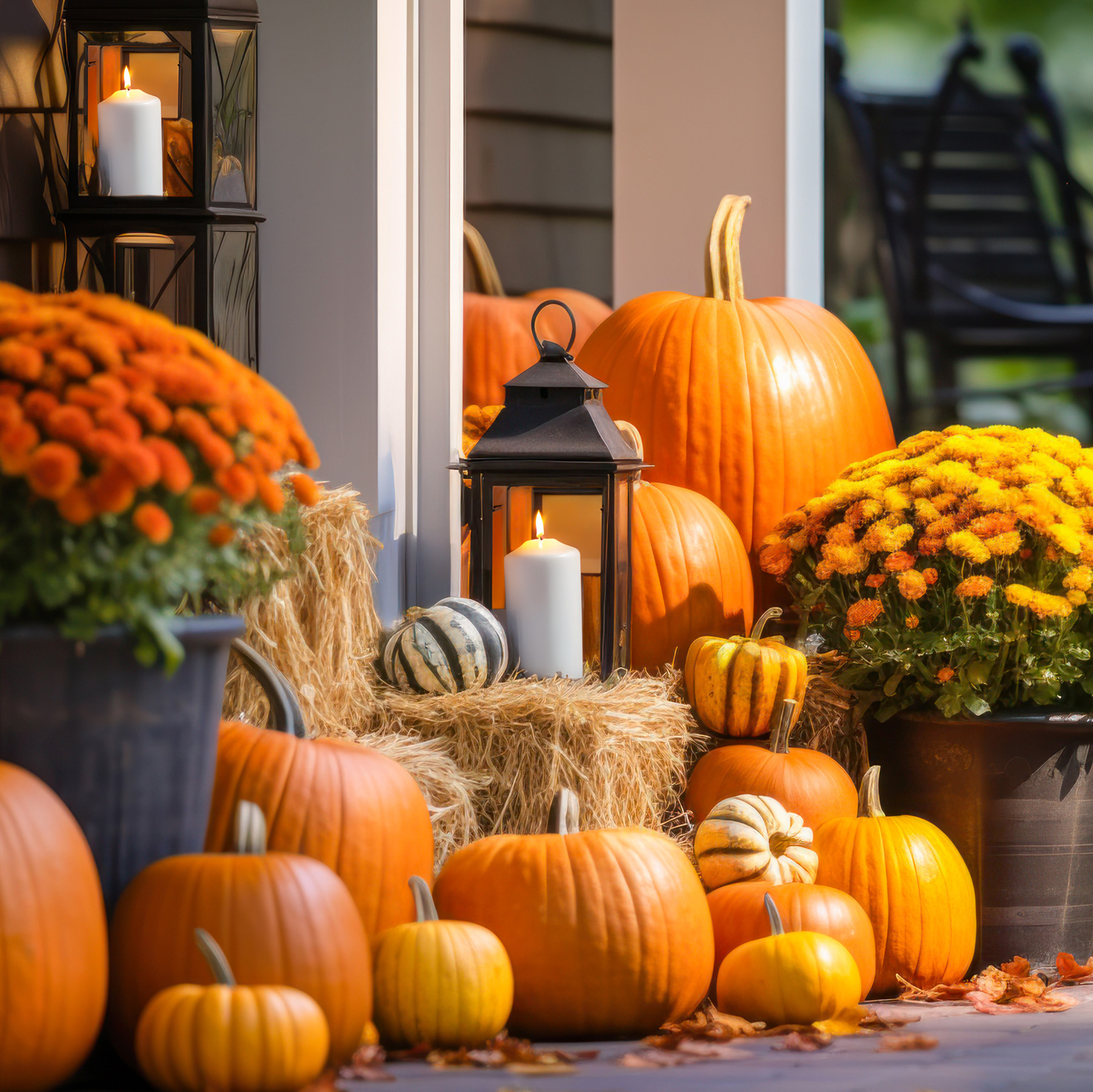 3. Hay Bales, Corn Stalks & Pumpkin Displays
A display with hay bales and corn stalks offers a fantastic and functional décor element. Stack hay bales near the entrance of your home, on the lawn, or at the corner of your driveway. Add pumpkins, gourds, and cornstalks to complete the fall look. You can even make it a fun family project by adding hand-painted signs or figures.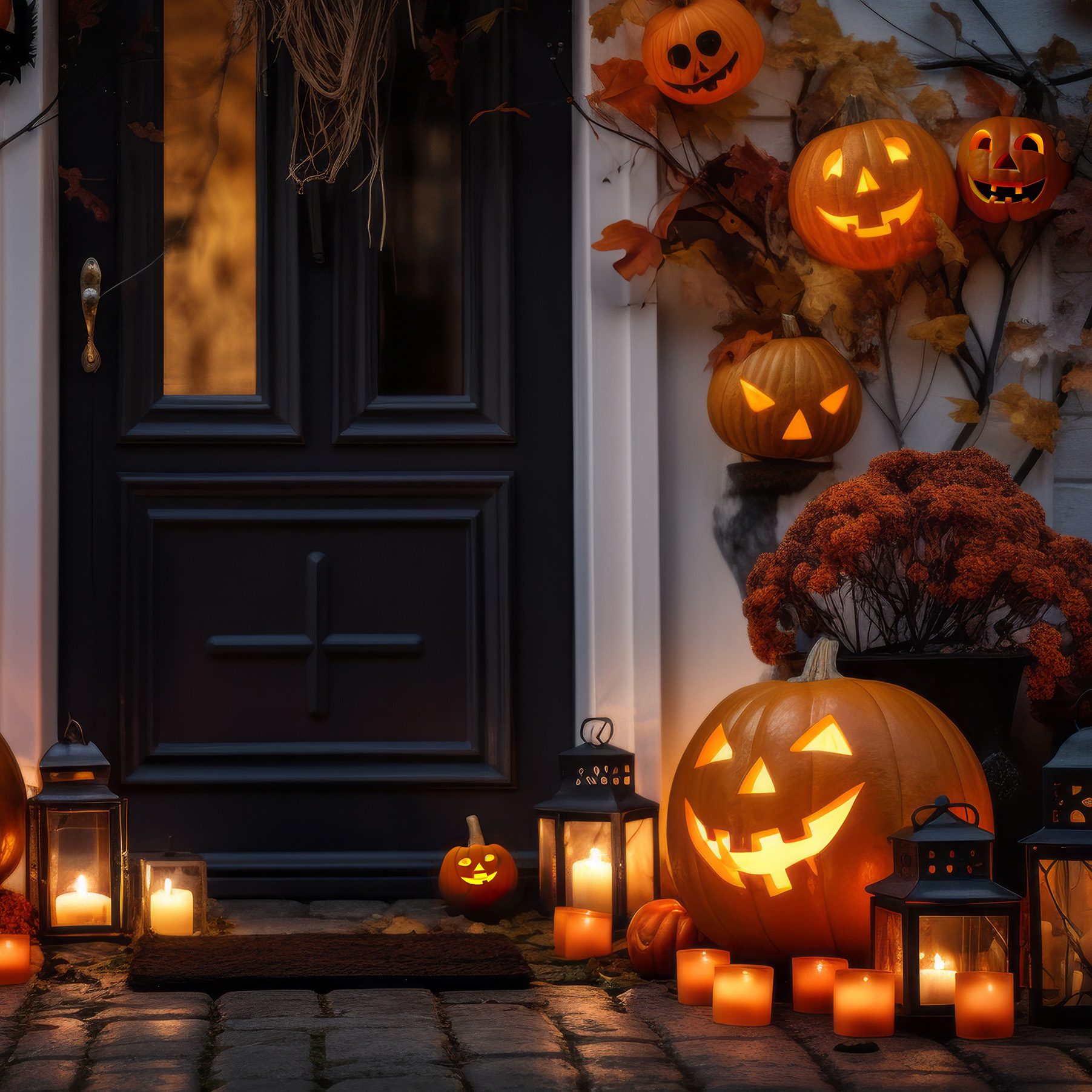 4. Lanterns and Lighting
As the days grow shorter, effective outdoor lighting becomes increasingly important for both safety and aesthetics. Consider hanging string lights on trees or along your front porch. Decorative lanterns filled with LED candles can also create a warm and welcoming ambiance. Opt for battery-operated lights to avoid any fire hazards.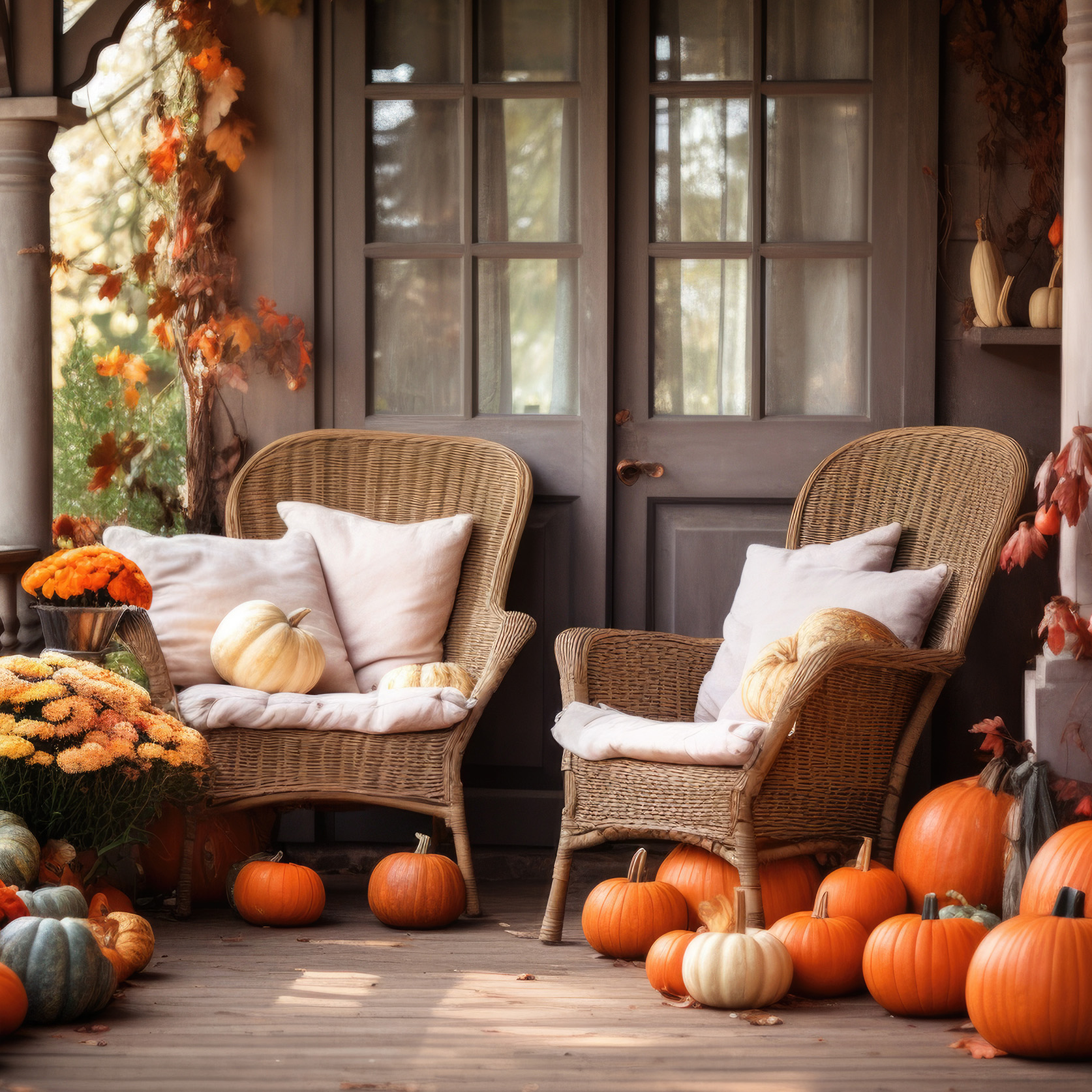 5. Add Throws & Decorative Pillows to Porch Furniture
Adding throws and decorative pillows to your porch furniture is a simple yet effective way to instantly elevate its look and feel. These accents not only make your outdoor space more inviting and lived-in but also allow for easy seasonal updates, keeping your porch continually fresh and in line with holidays or changing weather. Beyond the aesthetic benefits, throws and pillows enhance comfort, making your porch a more enjoyable place to unwind for both you and your guests.
These are just some ideas to get your creative juices flowing this fall season. Remember, adding curb appeal doesn't just make your home look good; it also increases its value. So go ahead, roll up those sleeves and give your home the seasonal makeover it deserves. 
If you're ready to sell your home in Kenosha County, Wisconsin, Cove Realty's experience and low commission rates can make a massive difference in your home selling experience and your final profit. Our seasoned team of realtors and unbeatable commission rates AS LOW AS 3.5%, Cove Realty provides the perfect blend of expertise and value.
Why settle for less when you can have the best? Contact Cove Realty today to make the most out of selling your home and get more hot tips to maximize your curb appeal!
Share This Story, Choose Your Platform!