Published On November 23, 2020
Listing Your Home During the Holidays
There are three axioms you should remember when it comes to selling your home during the holidays.

Fortune favors the bold.

People buy on emotion, and back up with logic.

Times are changing.

Conventional wisdom often tells us that selling your home in the winter, during the holidays, can be difficult. What many people fail to realize is that, for the bold, selling during the holiday season can be beneficial.

Fortune Favors The Bold

2020 has been what the industry calls a "sellers market." This year, throughout Kenosha county, inventory is one of the biggest challenges for buyers. According to the latest Existing Home Sales Report from the National Association of Realtors (NAR), total housing inventory is down 18.8% from 2019. There are simply more people looking for homes, and homes are selling faster than ever. High demand and low inventory also means your home could sell for TOP DOLLAR or more. Add this to the fact that a number of people wait to list their homes until the spring or summer and you are looking at a market that is ripe for your home to sell.

Why is inventory so low in Kenosha?

There is an extremely low supply of newly constructed homes or older homes for sale in the area.

People are staying in their homes

longer

. Prior to 2009, the average time home owners stayed in their house was around 6 years. According to the

2019 Profile of Home Buyers and Sellers

and  the NAR: "In 2019, the median tenure for sellers was 10 years… After 2008, the median tenure in the home began to increase by one year each year. By 2011, the median tenure reached nine years, where it remained for three consecutive years, and jumped up again in 2014 to 10 years."

With inventory so low, the competition for your home is reduced and you should be prepared to take advantage of this.

Winter sales can often be fast and profitable. According to a study by Redfin, "homes listed in winter sell faster and for more money." The fact that your house is facing less competition means you have a potential corner on the market, depending on what the buyer is looking for. Although you might not experience a bidding war, buyers are often more motivated to finish a sale quickly during the holidays/winter months. This can mean less haggling and a speedy transition.  

Home sales in the spring and summer often see large numbers of people whose favorite past-time is looking at houses. It isn't unusual to see people looking at properties without a clear plan to buy. Winter buyers are generally more interested in finding their home than simply looking at house, after house, after house. A motivated buyer is an advantage for anyone listing their home.

If your home is difficult to sell due to certain features or details, the lack of additional inventory can also be an asset to you during the winter months. Details that might have been "huge" in the summer, are more likely to to be looked over or taken into consideration during this time of  year.

It is also important to note that interest rates are historically low. Rates have been low all year, but dropped even lower this fall. Many buyers are looking to enter the housing market due to the low interest rates. More buyers plus an even more reduced market sets your house up to potentially shine in the local housing market.

People buy on emotion, and back up with logic.

There are, of course, numbers, statistics, banks, loans and more involved in purchasing your home but, when it comes down to it, your heart plays a big role also. Emotions are key to so many transactions, from a car, to an engagement ring, and to your new home. When you know, you know.

From the heartfelt reaction to a cozy fireplace, to the fond childhood memories of a large backyard, we all have different emotions that tie to different details in a new potential home. Selling during the holidays can give you an extra "boost" in the emotional checkbook.

Aligning your home to the already existing holiday motif can translate into an inviting and cozy open house that will make any potential buyer feel welcomed. This is a great time to offer festive cookies (freshly baked of course) and some tasteful and low-key decorations.

Although we do suggest taking advantage of a certain level of holiday and/or winter decor, you don't want it to be so overboard that it takes AWAY from the details of your home. Here are some great tips from The Balance for people who still plan to "dress their house" for the holidays:

Don't block or cover up important selling features such as fireplace mantels, stairs, or stained-glass windows.

Tone down the size of the tree, if you plan on getting one. In place of a 10-foot tree, try decorating a table-top, four-foot version.

Stack wrapped presents in one corner or a closet.

Use more splashes of red than green—red is an emotionally appealing color.

Resist the urge to hang banners, and use greenery instead, such as evergreen or rosemary garlands.

Display centerpieces made from pine cones or other wintry pieces of nature.

Set a plate of cookies on the counter, next to festive paper napkins for guests.

Simmer spicy apple cider on the stove, and set out cups and serving utensils.

Consider hiring a home stager to do seasonal home staging with the buyer in mind.

Times are changing

The holiday season is a hallmark of change. We know that the New Year is fast approaching and this often means job changes, career transitions and households moving.

New area residents are looking for a home for their families as they start their new jobs. Companies are looking for new talent before the end of the year (so that their 2021 team is up and running in January) and that talent will need a home. And, in the craziness that is 2020, even local residents are looking for a change.

You would think that the current pandemic situation would be listed as a reason not to sell during the winter months. The pandemic has hit everyone hard, in so many different ways, and we are all adjusting to a new normal. The housing market is no exception, but it has affected the market in a positive way for sellers. 

Spending long amounts of time at home has many people rethinking their lifestyle.

Those who enjoy city living, surrounded by people, are considering moving to the county. 

Those who now work from home, may be looking for a house with a home office.

Many people spent more time at home this year and, well, they are tired of the "same four walls." They are looking for a new start in 2021. 

Many people may be looking to downsize or, if their families have grown during all this time at home together, they now need more space.


These are the people who make up your target market for selling your home to this holiday season.

The housing market shows no signs of slowing, however no one can predict the future. If you are on the fence about selling your home now or waiting, sell now while you have the advantages listed above.

If you are ready to take advantage of Kenosha's sellers market, contact Melissa Treichel today to list your home.

Melissa Treichel

Office Phone: 262-658-8030

Cell Phone: 262-748-8500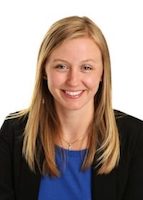 Melissa was born in Chicago, IL and grew up on the city's northwest side. When it was time to choose a home to raise a family, the search brought her to Kenosha, WI. Melissa and her husband Luke have lived in Kenosha for almost fourteen years now raising their family, a son and two daughters. In that time, they have fallen in love with the area. She is active in the Kenosha community through Church, her kid's school and their extracurriculars. Her knowledge of the Kenosha area will help anyone, at any stage in life, find the right home. Whether you are just starting your journey or ready to upgrade or downsize, she can help.
Melissa has been a part of the Cove team for almost four years with more than 10 years of experience in sales and marketing as well as a long background in customer service and experience as an administrative assistant. Helping people in every way is her true calling. When she is not buying or selling homes, she enjoys volunteering in the community, spending time with her family and friends and watching her children play sports and dance all over the Kenosha area.
WHY PAY 6%?
Contact Kenosha's #1 Independent Brokerage for commission AS LOW AS 3.5%.
"*" indicates required fields
Share This Story, Choose Your Platform!