Published On December 18, 2020
Selling & Buying at the Same Time
Selling your home can be a challenge. The staging, the showings, the offers and more – it is a stressful time. Now imagine selling your home, and at the same time you are trying to buy a new one!
Timing and prep work are key to the process of buying AND selling at the same time.
Home evaluation:
Take the time to truly review and evaluate your current home. What minor updates can you take care of that will help your home show better?
Here are 10 great tips from Moving.com when it comes to staging your home to show to potential buyers:
Not all rooms are created equal. According to a National Association of Realtors' 2017 Staging Stats report, the living room, master bedroom and kitchen are key.
De-personalize your spaces. You want prospective buyers to visualize their lives in the house, not yours.
Declutter. Balance your home's storage and decor with the right mix of "lived in" and clean.
Clean, clean and clean some more. You want every inch to sparkle and smell amazing.
Small repairs. Scratches, holes and other imperfections can imply neglect to a potential buyer.
Neutral is key. Bright colors can be fun to you but off-putting to others. Stage or repaint with that in mind, and keep it neutral.
Curb appeal! You want to make a good first impression.
It's alive! A few well-placed plants and flowers can help a space feel fresh.
Make it shine throughout. Make sure your rooms are well lit and the blinds are open, during the day, for natural light.
Make sure your home is easy to navigate. You might like the sofa close to the TV but if it blocks the room off, making it look small, consider rearranging your furniture. Evaluate each room with this idea in mind.
This is also a great time to make a thorough list of your wants vs. your must haves for your new home. This will help you make decisions on your potential new home later.
Evaluate the local market:
Now is a great time for anyone looking to sell their home.
Inventory is low in Kenosha.
There is an extremely low supply of newly constructed homes or older homes for sale in the area.
People are staying in their homes longer. Prior to 2009, the average time home owners stayed in their house was around 6 years. According to the 2019 Profile of Home Buyers and Sellers and the NAR: "In 2019, the median tenure for sellers was 10 years… After 2008, the median tenure in the home began to increase by one year each year. By 2011, the median tenure reached nine years, where it remained for three consecutive years, and jumped up again in 2014 to 10 years."
It is beneficial to list your home NOW:
Home demand is increasing. According to NAR, in May, after two months of decline, pending home sales shot up 44.3%—the highest month-over-month jump since 2001, when the index began.
With low inventory, your home will sell fast. Homes in the Kenosha area have an average listing of 50 days, with some selling substantially faster in only days.
With today's historically low interest rates, there's an opportunity for buyers to maintain a low monthly payment while getting more house for their money. Which means buyers are able and willing to consider larger homes.
High demand AND low inventory equals conditions that are perfect for home sellers to get high prices.
Keep in mind that this seller's market does, unfortunately, make it more difficult for buyers to find their dream home, since houses are going quickly. Patience and a willingness to compromise are key. This is why your list of wants vs. your must haves is important. What are the key details of your new home that you simply can't do without?
Choose the right real estate agent!
It can be helpful to have a professional by your side since buying and selling at the same time can be complicated and overwhelming.
They can help:
Guide you to the right listing price
Help you understand your financial situation
Determine your home's resale value
Understand the in's and outs of the selling and buying process
Help you see the value in a new, potential home
Help you navigate the the buying process
Assist you with all offers, negotiations, showings and, hopefully, your soon to be announced closing!
Working with the right Realtor can just make the entire process easier and less stressful, as Kenosha's Jason and Katelyn Stark recently discovered.
The Stark's first began working with Cove Realty's Gabrielle 'Gabbi' Zapp over 10 years ago, when they bought their first home. They were so impressed with her dedication to her clients and with her knowledge of real estate, that they reached out to her again this year, when they found their "forever home."
"I reached out to Gabbi, told her I found a house and we are dead set on it. After negotiating and a ton of hard work with a bank owned property, Gabbi went above and beyond our expectations. She literally held our hands as we were scared for our next big thing. Between buying and selling, Cove walked us through every step, COVID and all. Thank you Gabrielle for being with us from the very beginning and becoming a part of our lives."
Contact Gabbi to start searching for your dream home or to list your current home today.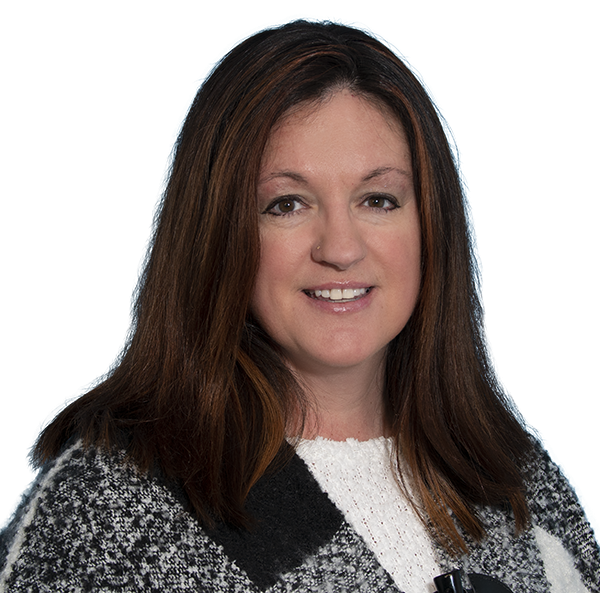 A life-long Kenoshan, Gabbi Zapp's passion for real estate began 15 years ago when she  began attending open houses for "decorating" ideas. Her drive and ambition soon translated those decoration "trips" into a fulfilling career as a real estate agent.
"I am a lover of real estate and I've always had a drive to work with people. In real estate, I get to do more one-on-one and I get to know people and why they are moving. I really like the personal relationship that is built in selling real estate," says Gabbi.
Although new to Cove, Gabbi's passion for the Kenosha area is something that has always been a bonus for her clients. Her knowledge of the area, the schools, neighborhoods and the ebbs and flows of the local market continues to help her clients find the home that meets virtually all of their needs. She is enthusiastic to offer the benefits of Cove's flexible commission rates to her new home owners.
"I'm with you, from the beginning of the process, to the end of the process."
When she's not finding dream homes for her clients, Gabbi enjoys spending time with her family. You might catch her at a swim meet, a volleyball game or watching her youngest at gymnastics.
WHY PAY 6%? Contact Kenosha's #1 Independent Brokerage for commission AS LOW AS 3.5%.
Share This Story, Choose Your Platform!