Published On January 15, 2021
2021 Time To Turn The Page
As a Realtor of over 20 years and a local Kenosha expert, you might expect me to take this opportunity to tell you how now is a great time to buy or sell a home in the Kenosha and surrounding areas!
This would be the moment I could talk about the fact that it is a seller's market, and it's a perfect time to list your home for top-dollar. Or that if you are looking for your dream home, you might be surprised as to the advantages of buying a home in the winter (can we say less competition?). If you want to know more on any of that, please contact me and we can chat.
But, as much as I love helping people find their forever home or sell their current home, what I truly love about my job is the PEOPLE I get to meet and help. And I want to take this time to help my clients, past and future, to really think about the new year ahead of us.
Recently I was sitting in the doctor's office for my annual physical and was asked "are you feeling depressed?" My answer was – "probably not more than any other person at this time given all the events of the last year!" Later I really gave more thought to that and have found that I definitely have a different state of mind from a year ago. It made me think of the year ahead and what I'm hoping and planning for. It made me resolve to focus on three things that we all could use: health, happiness and help(fullness).
Health
All of these really relate to one another, but I'll start with the first: health. If you're like me, the pandemic has kept me indoors more and that has led to more eating, drinking and, at times, less motivation from not being on the go. At first, earlier last year, I was really taking advantage of the isolation and weather, and I was exercising regularly. However as time went on and the weather turned, as we're all used to in our area, and as the holidays approached, I fell off the wagon a bit. There is no doubt that committing to some regular exercise is beneficial for everyone for many reasons. First off, I learned from the aforementioned doctor's appointment that the better the shape you are in can have a direct relationship to getting Covid and, if contracted, to the severity of the symptoms. Just that fact there should make you go for a run!
It is important to take the time to do some sort of daily exercise whether that be a walk, run or yoga. My kids have shown me that there is an endless array of options for workout videos that range from 10 min to an hour and any range of difficulty. It goes without saying, but you can also improve your health by making better choices to eat well. Take this opportunity of having more home time to start cooking and making healthy meals or, if so inclined, look to one of those companies that deliver healthy meals to your doorstep. A main reason to engage in each of these is that you will feel better about yourself, and it is a proven fact that when you feel better about yourself the second point of need is attained: happiness. 
Happiness
Moving seamlessly to my next point, this last year has really put to the test everyone's mental state. I truly believe the effects of isolation, virtual schooling and such will have more ramifications than we really know. So with that said, it is more critical than ever to be aware of this and do what you can to improve your mental state. 
This can be accomplished in a couple of different ways. 
First use that newfound home or downtime to learn a

new skill

, pick up or renew a hobby. Give painting a try, learn to play an instrument or whatever has interested you at some point. I bet you will surprise yourself, enlighten your mind and find some happiness at the same time.

Another way you can find happiness is to reconnect, safely of course, with others. This can be by FaceTiming or

Zoom

calling those friends or family that you normally see or speak to a lot. Assemble a small group to take a walk a couple of times a week, or have coffee if comfortable socially distanced at someone's house. We are all starving for that connection in person, and no Zoom call can replace that. 

The exercise I mentioned has

benefits

to your mental happiness too!
Help
Finally, the last piece of what we need right now is: help. With this pandemic there are more people than ever in need of some help. People are losing work, food and shelter at an alarming rate. Many organizations can use help with volunteers. Help deliver meals to those in need, maybe provide rides for those that need transport to doctor's appointments. Another idea could be to donate to those organizations that are helping our community. I'm sure you may have received a gift card or certificate over the holidays or certainly have one or more that you haven't used laying around. Those would make a good donation item to a group that could put it to good use. It won't take too hard a look to find something that you can probably do that is in great need and will help your community. This may even help you stay healthy, and I'm sure that it will bring you happiness!
So good luck to you, and happy new year to you with an emphasis on NEW!!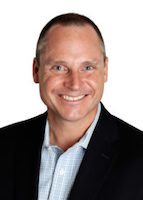 Andy has been helping his clients with real estate since 1999. He started in the field by investing in the real estate market himself, by purchasing income properties. Andy is a graduate of Tremper High School and UW-Milwaukee (Undergad and MBA). Andy is actively involved in the community.  A loving husband and father of five children he loves spending time with the family helping coach their sport teams, fishing or just about any thing.  He is also a lifelong, die hard Cubs fan.  What he loves about real estate is meeting and helping people find what they are looking for.  He cares about detail and believes in relationships.  This has proven true through the years as he will be entering his 20th at the same company – one in which he helped start.
WHY PAY 6%?
Contact Kenosha's #1 Independent Brokerage for commission AS LOW AS 3.5%.
"*" indicates required fields
Share This Story, Choose Your Platform!