Published On March 5, 2021
Here we are in the month of March!  It was approximately one year ago that our world changed forever with the global pandemic.  Masks have become our new "norm", along with Zoom meetings, virtual learning, and so on down the list.  More than ever, our homes have become our havens.  Families have grown closer; home improvement projects have become priorities and actually enjoyable to some extent.  What "used to be" is just that.
March is known by the old proverb, "If it comes in like a Lion, it goes out like a Lamb." There couldn't be a more fitting description.  Spring is in the air.  The NBA "March Madness" is salvage for sports enthusiasts.  St. Patrick's Day is celebrated and gives reason to "safely" social gather. Daylight savings begins on March 14th and affords us renewed hope after coming out of yet another long and dreary winter season. Real estate begins booming as people take inventory and property listings start to surge.
Spring cleaning has many meanings.  This is the ideal month to take charge of ideas you've had and make them your reality.  If you've been contemplating buying or selling a home, take inventory of what you need to do by reaching out to a real estate professional such as myself to find out how I can help make this more than just a dream. 
Many people think that they can't afford to purchase a home as there are many misconceptions regarding down payments.  A recent survey by Point2Homes revealed that 88% of persons ages 25-40 have significantly less savings than the average national buyer with a down payment of $62,600.  Not every buyer needs this much of course. Property price would have a direct impact on the amount of a down payment.  According to the National Association of Realtors, (NAR), the median down payment just over a year ago was around 12% for all buyers and 6% for first time buyers. 
The only true way to discover your potential buying power is to sit down with a finance expert and get your pre–approval letter checked off.  Then, you are on your way to home ownership. Buyers are in the perfect position to take advantage of historically low interest rates.  
Freddie Mac recently released their findings of "Home Mortgage Rates through the Decades".  
Here is what they found:  
1970's – 8.86%

1980's – 12.70%

1990's – 8.12%

2000's – 6.29%

2010' – 4.09%

Today

–

2.81%. 
Sellers, on the other hand, are in perfect position to demand top dollar for their homes.  Strong demand means buyers are increasingly facing bidding wars with soaring home prices.  Statistics from Luminate Home Loans Financial Services show that 40% of potential buyers surveyed keep getting outbid for their dream home.  Again, this is why it is so important to entrust one of the largest investments of your life to a real estate professional.
So, as we all emerge from our winter hibernation and find ourselves enjoying the much-anticipated sunlight and longer days, let us take inventory of ourselves.  Whether you have been wanting to finish a home project, lose those pesky winter pounds, or seriously buy or sell, there is no time like the present.  Just think what we have all endured in just this past year.  Now, think of what you could be reflecting on this time next year?  Happy March everyone!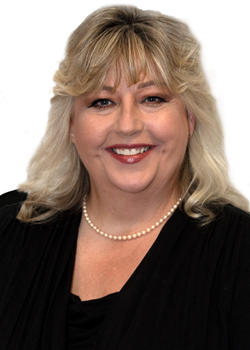 Melissa "Mel" Ishee has resided in Kenosha County for twenty plus years.  It is here that she and her husband chose to call home after moving and serving in the military through three separate tours of duty. She understands the stresses of relocating and the importance of having someone to assist in making the transition a seamless one.  "We knew right away that Southeastern Wisconsin was the place we wanted to raise our family.  The school systems are second to none, the sense of community unrivaled, and the opportunities endless."
Mel is a graduate of Midstate Business College in Peoria, Il.  She brings with her years of working experience in customer service, finance, and attention to details.  She's a self-proclaimed "motivated, hardworking, perfectionist" who tirelessly works on behalf of her clients to obtain the outcomes they deserve.
In her spare time, she enjoys attending her child's school and sports activities, antique hunting, and above all, spending time with her family and friends.  "Whether you're a first-time home buyer, a seller moving onwards, or someone in need of financing with upsizing, I would be honored to be a part of your story through that next chapter of your life."  Give Mel a call today and discover the possibilities.  [email protected]   (262) 818-4875.
WHY PAY 6%?
Contact Kenosha's #1 Independent Brokerage for commission AS LOW AS 3.5%.
"*" indicates required fields
Share This Story, Choose Your Platform!